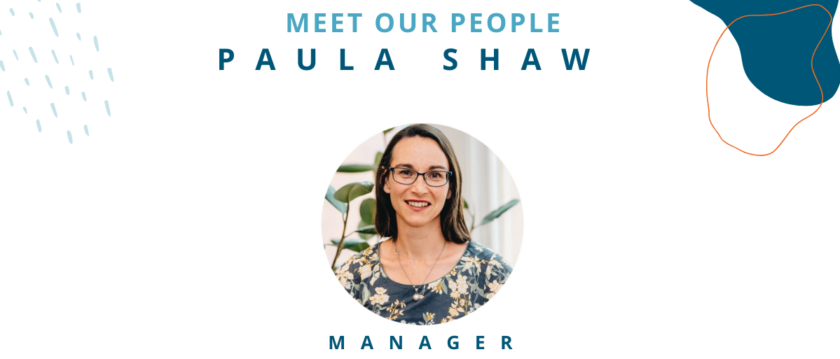 Meet our People – Paula Shaw
Find out more about our staff, their roles, and what their day to day looks like!
What was your path into evaluation and ARTD?
My path to evaluation was a bit of a winding road. Fresh from Uni, I fluked a role in social impact assessment (which I see as maybe a sibling to evaluation) for the SEQ Regional Forests Agreement. I loved the research and consultation components of the job, and I loved working with the ideas of both social and environmental sustainability. But I was quite demoralised to discover that all that detailed work, with all its nuance would end up being broken down to a potential number of jobs lost depending on decreases to logging.
After a five-year detour as a teacher, I got my first role in evaluation in 2005 working for a small consulting company based in Sydney. This is where I first came across ARTD – as the competition! When the directors of the company I was working for retired, I moved back to Brisbane and worked for the Queensland government in a program management role for services designed to divert people from coming into contact with the criminal justice system.
I eventually found my way to ARTD when, after having two children and doing part-time study and very part-time work for seven years, I stumbled across an ad on their website for a Research Assistant role in their Brisbane office. I called and got to speak to the very lovely Emily Yorkston. They'd finished recruiting for the research assistant roles, but she asked me to come in and meet with her anyway. I thought she was just being kind and had failed to realise this was actually my job interview. I had a really lovely conversation with Emily and Andrew and had never had such a positive response about my varied work history. I was incredibly grateful when they offered me a role as a senior consultant and were willing to be flexible about how much I worked so that I could also manage my parenting responsibilities.
Can you sum up your role as a Manager in one sentence?
As a manager I coordinate people and project tasks so that, together with our clients, we can contribute to improving services that support social justice outcomes.
What was the best opportunity/ your proudest work moment since starting at ARTD?
Interviewing women prisoners in person for the work we have done looking at bail support programs has been one of the most affecting experiences of my work life. Hearing their stories, it was clear how just one or two small (but critical) incidents separate their life paths from my own. It was both a great responsibility and  privilege to enable their voices to be heard by policy makers.
I'm also just finishing a longitudinal study that has allowed me to speak to a handful of people five times over the course of two years. Doing the longitudinal study has been a great opportunity to see how trust and rapport developed over time gives a much greater depth of understanding and a truer, more whole picture of what matters in each person's life.
What is your favourite thing about working at ARTD?
I love getting to work as part of a team, and at ARTD, I get to work with a lot of super-smart, thoughtful, skilful, conscientious, compassionate and kind people. That's pretty excellent.
I also get to do lots of interviewing and thinking and writing – all of which I really enjoy.
What does a 'day in the life' look like for you?
My workday starts after I've dealt with all of the kid and pet wrangling responsibilities of a school day morning. If I'm going into the office, I'll check emails on the bus. If I'm working from home, which is most of the time at the moment, I'll do that at my desk. I'll do a quick check of my calendar and then make sure I am prepared for any meetings or presentations or interviews. After that, every day looks different! I do try to make sure I check in with my project team members pretty regularly so I can help to trouble shoot issues as they come up.
Every day will have a mix of project tasks, project management and administration.
Before I finish for the day, I try to make a list of any outstanding tasks and prioritise which of them are most urgent. I usually send the list to myself as an email – because I know I will check those!
I finish early two days a week so that I can collect my kids from school and get them to their various activities or help them with homework.
What's something your clients may not know about you?
I helped establish an independent democratic primary school in Murwillumbah and wrote their learning program for their first year of operation. It was great fun!